Manual Electropolishing Method(New Electropolishing Method)
Any size and shape with stable Cr​2​O​3​ as passivation coating
You can enhance the corrosion resistance with passivation coating by using electrolytic reaction. It can be used for macro polishing such as the big equipment. Also it is eco-friendly and safety.
We conduct electrolytic degreasing below as its preparation.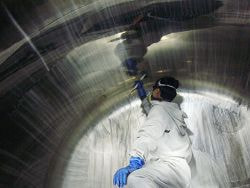 Manual Electropolishing Method - specialized in polishing
Glossy finish by using stable Cr​2​O​3 ​ and micro polishing
It is more suited for micro polishing. It enables us to polish the complicated shape and small size. However, it costs higher with taking more times.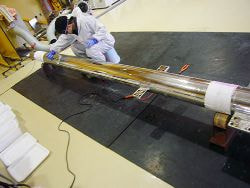 Electrolytic Cleaning Method
Alternative technology of pickling for beautiful surface
This is the alternative technology of pickling that remove the negative point of pickling. It prevent the products from changing colors which is sometimes produced by using SUS304. Moreover, it is eco-friendly methods because it does not contain environmentally hazardous substance.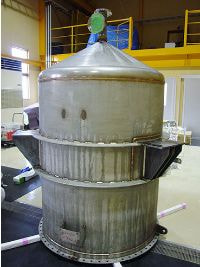 Before construction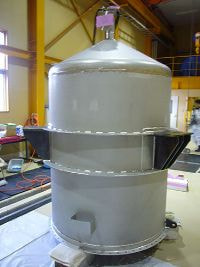 After construction
Electrolytic Degreasing (Removed Buffing Compound and Oil)
To the passing level of white glove test
It is the technology that removes buffing compound and the oil of abrasive on the stainless steel products. It prevents from deterioration of the grossiness and ensure the passing level of white glove test.
We use materials which is environmentally friendly unlike other general degreasing process.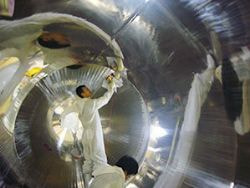 Welding Burning Electrolysis
High-quality surface with our technology and experience
This is widespread technology for restoring the parts heat- discolored by welding, straightening, and bending.
We especially use new electropolishing method and electrolytic cleaning method together in order to achieve higher quality.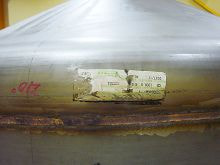 Before construction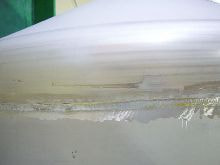 After construction
Rust Removal Electrolytic Method
Removal of rust with our technology and experience
It is electrolytic technology to remove deep rust.
We use different condition and technology in removing each rust respectively.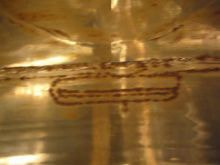 Before construction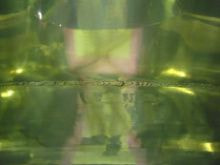 After construction